Outsourced Billing & Pre-Billing Audits
Billing a claim is easy… but billing a Home Health claim, and following all of the complex rules set forth by a variety of payers in a highly regulated industry, not so much. HHBTG, Inc. offers several different claim management solutions for providers. We have a team of experts, with years of experience in multiple settings, ranging from direct on-site agency experience in billing, orders management, scheduling, AR/AP, and collections to working claims adjudication, contracting, and credentialing with some of the largest HMO/PPO, Government & Commercial Payers.


Don't think of us as a Billing Service, think of us as a Special Claims Investigative Agency with a group of highly trained Billing Agents available to work with you and your staff. Our Billing Agents will audit your claims to ensure that all applicable payer rules are met prior to billing submissions. This will significantly reduce your agencies risk of future payer initiated recoupments due to pre & post claim medical reviews. Our Billing Agents will stay in constant communication with your agency to resolve any non-compliant findings before submitting claims. Our Agents won't just tell you what is non-compliant about a claim but instead will offer real solutions and suggestions on what your agency needs to bring a claim into compliance.


AND THE BEST thing about working with us? Contracting with HHBTG, Inc. is not an exclusive agreement that locks you into a long term contract, or requires you to send us a minimum or maximum number of claims or volume. You get to choose what, when and how you outsource to us. You can send us one or two claims that you've been having trouble getting processed, you can outsource one payer that repeatedly denies or under pays your claims, or you can outsource all of your billing needs. It's completely up to you and you can make any changes any time you like.


In addition to the pre-billing claims review, our Billing Agents will also submit the claims, track the claims status, post the payments, correct and/or submit appeals when necessary, submit any secondary or tertiary billing when applicable and process any patient balance billing needed.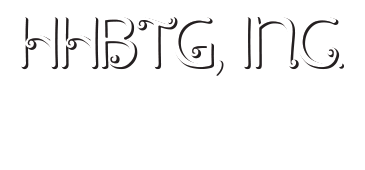 OFFICE: 972.564.9548  |  FAX: 972.564.9549
FORNEY, TX 75126
Copyright © 2021 HomeHealthBillingToGo.com